Coronation Optimists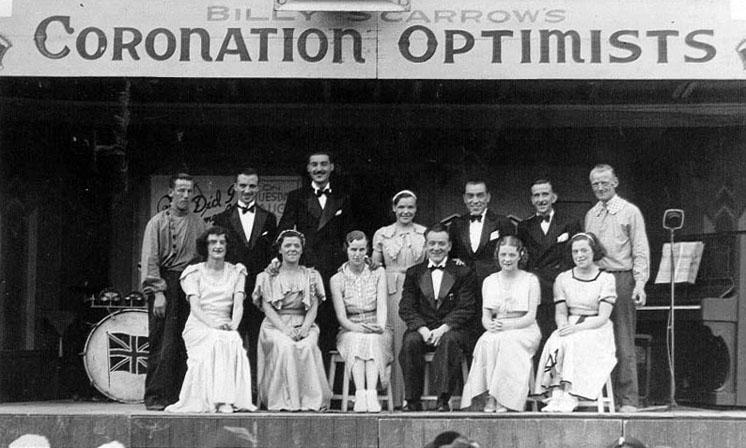 Coronation Optimists: including Billy Scarrow (tenor), Len Woodland (drummer) and Iris Hillier.
Letter to the Cleveland Standard
Mr. B Scarrow, of the Coronation Optimists, has received this interesting letter: "Dear Sir, - May I express to you my appreciation of the efficiency and honesty of your staff in control of the seating etc. At the benefit performance last night my wife dropped her purse. I reported it to your head man, and early this morning I was able to get it back intact – a very satisfactory matter, I can assure you. This feeling of security in matters of this nature increases the enjoyment of the very excellent performances you provide for Redcar visitors. Wishing you and your Company every success, I am, yours faithfully, J.H. Hinchcliff."

The image on the left shows the Optimists Enclosure on Redcar Beach with the pier in the background. Performances were daily at 11am, 3pm and 7pm. Programme 1d. 12 prizes given each week.