Redcar
Redcar originated as a fishing town in the early 14th century, trading with the larger adjacent market town of Coatham. Until the mid 19th century it was a sub-parish of the village of Marske-by-the-Sea, when Redcar emerged as a seaside tourist destination.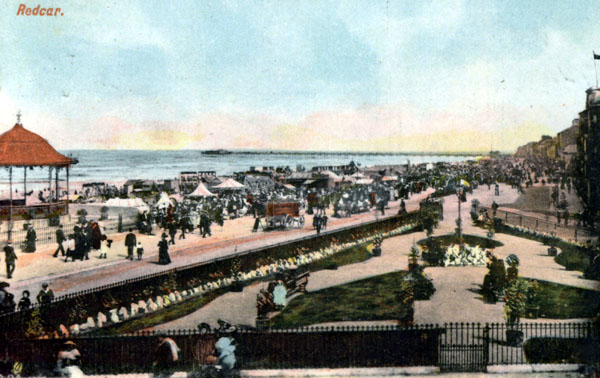 With the opening of the Middlesbrough to Redcar Railway in 1846, Redcar became a resort for Victorian tourists. Plans for Redcar Pier were drawn up in 1866, but work was not started until 1871 by which time building a pier at Coatham had been suggested.
Misfortune struck both piers very early in their lives. Coatham Pier was wrecked before it could be completed when two sailing ships were driven through it in a storm. It had to be shortened because of the cost of repairs and was re-opened with two kiosks, an entrance with a roller-skating rink and a bandstand.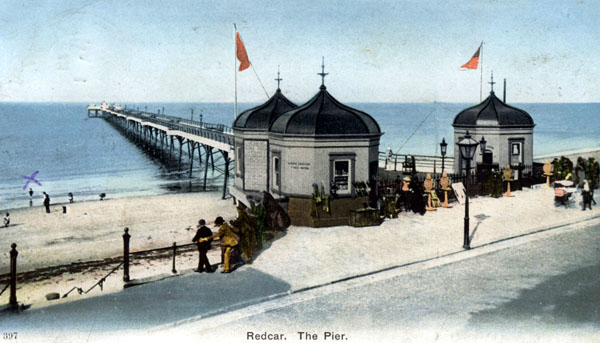 In October 1898 the barque Birger almost completely wrecked the pier and afterwards the pier was allowed to disintegrate. A glass house for concerts was added to the remains of the pier. This was replaced by the New Pavilion theatre in 1928 which became the Regent cinema in the early 1960s. An anchor from the Birger can be seen on the sea front pavement opposite the Zetland lifeboat museum.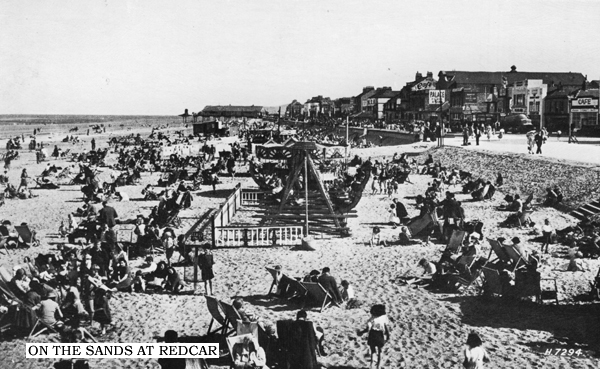 Disaster struck Redcar Pier in the 1880s and 1890s when a series of ships broke through it. In October 1880 the brig Luna did £1,000 worth of damage and on New Year's Eve in 1885, SS Cochrane demolished the landing stage. In 1897 the schooner Amarant went through the pier and in the following year the pier head burnt down.
In 1907 a pavilion ballroom was built on the pier behind the entrance kiosks and in 1928 the pavilion was extended. The pavilion continued in use after the Second World War despite the deliberate breaching (sectioning) of the pier (to prevent it being used by enemy invasion forces) and structural weakening caused by a nearby mine explosion. Damage to the pier by subsequent storms finally led to its demolition in 1981.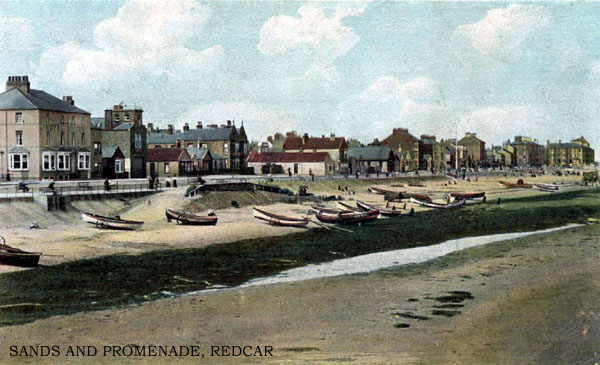 Since the opening of the Middlesbrough to Redcar Railway in 1846, Redcar became a regular destination for the Victorian tourist. Every year people from North Yorkshire, Leeds and Scotland would come to Redcar for their holidays.
From the 1800s to the present day Redcar has had its donkey rides, owned for over a hundred years by the Burniston family, who also diversified as antique and jewellery dealers, scrap metal merchants, car bodyshop owners, garage owners, woolshops and also ran several other businesses in the town: the family still own the donkey rides to this day.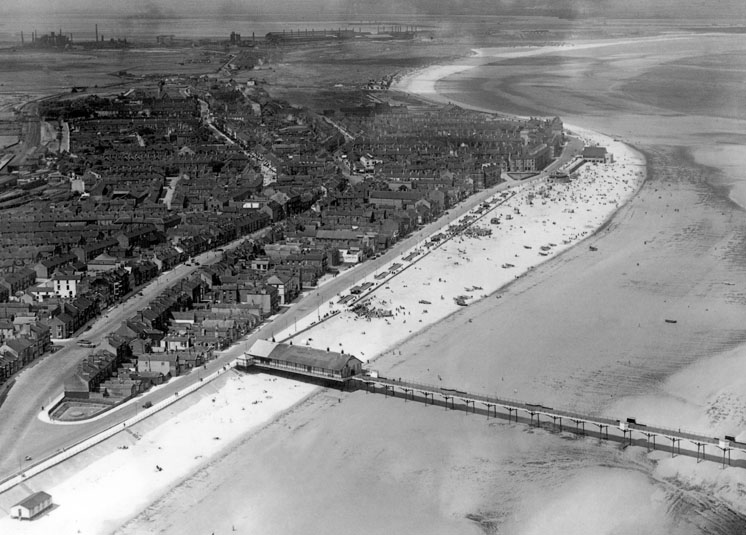 For a photojournalistic vision of the construction of the new Redcar sea wall, as well as other photos of Redcar, Saltburn, Marske, and many local sites, visit "Our World by Richard".
Clicking on the footer will open a link to Communigate Redcar, which has more history and photos.