Grangetown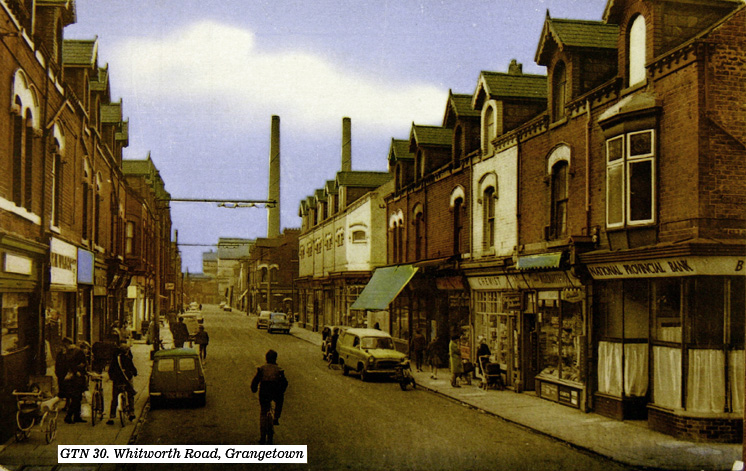 The impetus for the development of Grangetown was the discovery of ironstone in the Eston Hills in 1840, and the subsequent development of the iron and steel industry along the riverbanks by Messrs. Bolckow and Vaughan. By 1914, it was a compact and self-sufficient community of approximately 5,500 people with the majority of the houses lying between Bolckow Road and the steel works.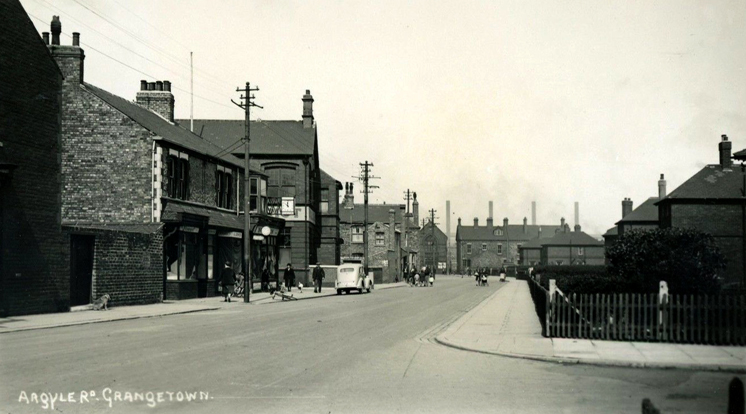 There was a market square, shopping centre, boarding school, three pubs, six places of worship, a police station and public bathhouse. Though the inhabitants came from many parts of the country, the community had built up a strong identity and local pride.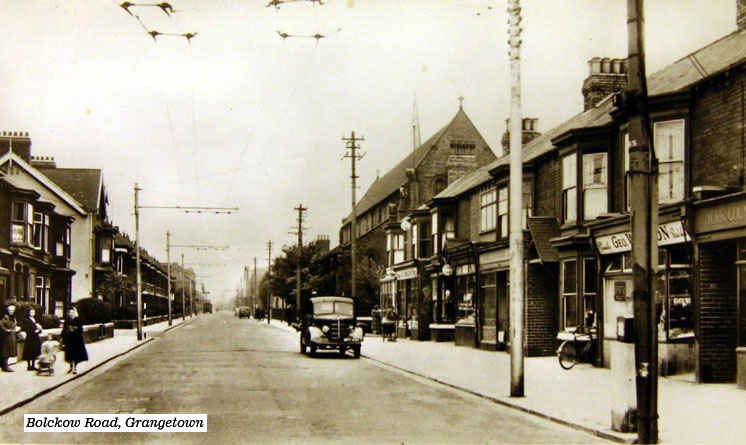 The majority of men worked in the steel works but a wide range of skills was represented within the town and a whole cross-section of society lived together in the town. Grangetown underwent a period of quite rapid expansion between 1914 and 1939. Both the steel companies and the local council built estates from Bolckow Road (shown in the above photograph) to and across the new A1085 Trunk Road. The population in 1939 was approximately 9,000. After the war council house building was extended and in the 1950s reached Fabian Road.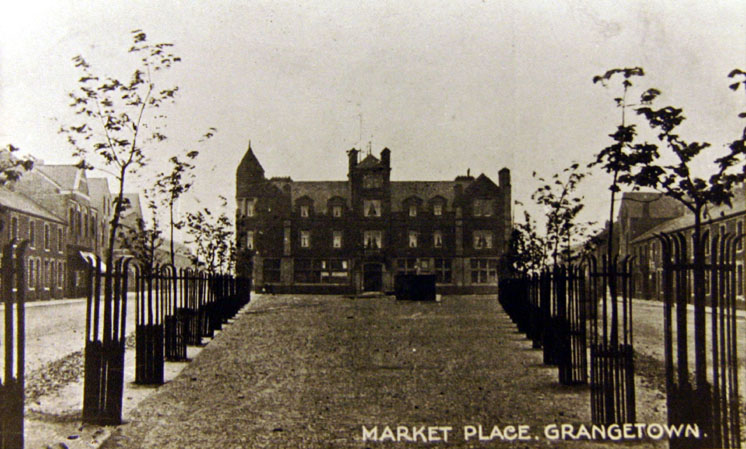 A description of Grangetown from 1890:
Almost the entire population is employed in and about the extensive works of Messrs. Bolckow, Vaughan & Co., Limited. Here are the offices of the Eston District Local Board, erected in 1885-6, from the designs of Mr. T. W. Stainthorpe, C.E., the district surveyor. The Mechanics' Institute is a handsome red brick building with stone dressings, situated at the east corner of the spacious market square.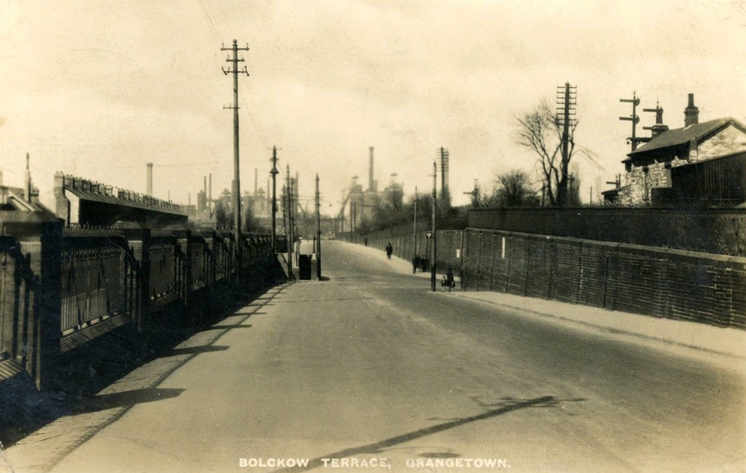 The site was presented by Bolckow, Vaughan & Co., and the entire cost of the building (£1,200) has been generously borne by James Eadie, Esq., who has likewise undertaken to defray the whole expense of furnishing and fitting up the interior. The church of St. Matthew is a temporary iron structure attached to the parish church, and served by the Rev. R. Bee, who is the curate in charge. The Catholics have a school chapel in Bolckow road; but contemplate the erection of a suitable edifice on the adjoining plot of land, which has been secured for the purpose. The Wesleyan and Primitive Methodists have also chapels here. The Board Schools form a plain but useful block of buildings, with accommodation for 900 scholars. Mr. John Moss, master; Miss Duncan, mistress; Miss Alexander, infants' mistress.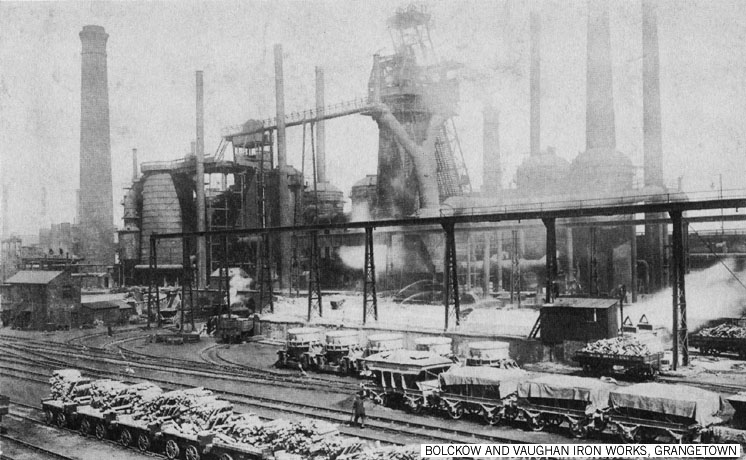 The map below shows Grangetown as it was in 1950, including the original streets, now lost.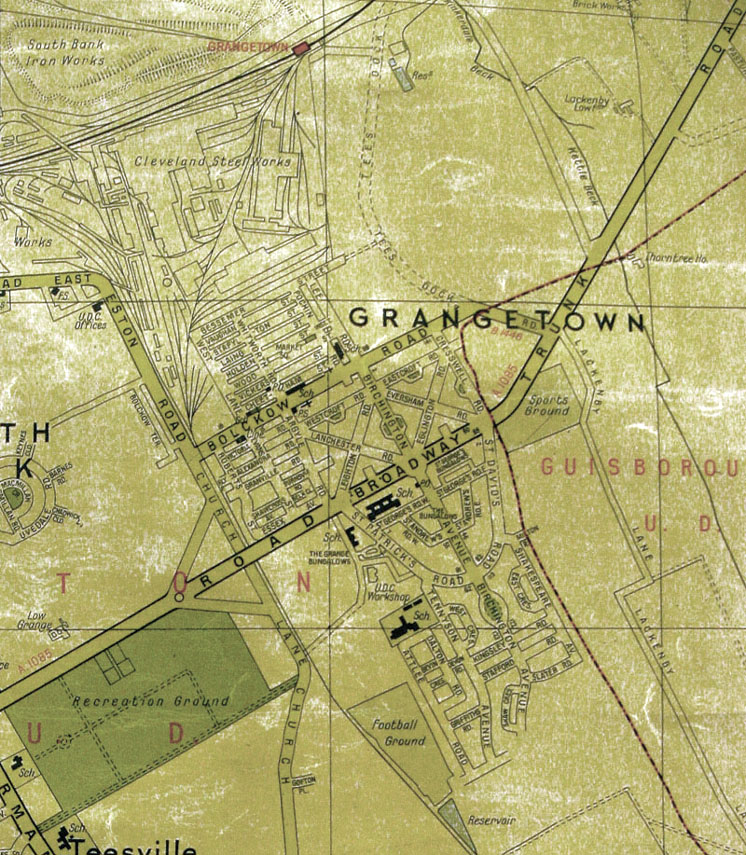 Clicking on the footer will open a link to Communigate Grangetown, which has more history and photos.